Best Car Smash Repair Services in Dee Why, Queenscliff, Brookvale, Frenchs Forest, Northern Beaches & Overall Sydney
Repairing a smashed vehicle involves a great deal of hard work as the repairs have to be completed as per the manufacturer's specifications. Our wealth of experience in conducting car smash repairs for a variety of cars comes in handy whenever we repair any accident-damaged vehicle. Our team of auto body repairers is exceptionally skilled in removing all signs of accident damage and bringing the vehicle back to its original state.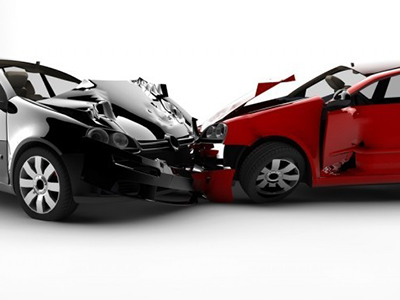 We offer the best possible car smash repair services in Dee Why, Cromer, Curl Curl, Manly, Frenchs Forest and neighbouring suburbs at competitive prices. Our auto body repair shop is well-known across Sydney as we can fix all types of cosmetic defects, such as dents, dings, scratches, and chips on the body of the vehicle. Nothing makes us happier than seeing the customers falling in love with their car again.
We follow the following process for Car Smash Repairs in Manly, Brookvale, Dee Why & Allambie Heights:
We select the tools and techniques depending on the extent of the damage.
We inform the customers about the repairs required for their vehicle.
We commence the work on vehicles only after customers give approval.
We deal with the insurers for compensation of car smash repairs
We provide a long-term guarantee on our parts and workmanship.
Whether you have been involved in a fender bender or a major accident, we can perform the necessary repairs and bring your vehicle back on the road in the shortest time possible. We never compromise on quality and professionalism in our work. Autolac Smash Repairs is your ideal centre for smash repairs near me as we are strategically located and make customers feel valued.
We are recognized as the auto body repair specialists in Manly, Brookvale, Dee Why, Allambie Heights, Frenchs Forest, Cromer, Balgowlah, Queenscliff, Curl Curl, Northern Beaches and nearby areas. We give a free no-obligation car smash repair quote to ensure that our customers experience peace of mind by choosing us for their accident & smash repair needs.
We don't believe in hiding damage signs temporarily, and so, we utilize methods which can provide permanent solutions and make your car look just the way it was before the accident. We can also give you tips on maintaining the appearance of your vehicle.
Online Smash Repairs Quote

Upload high-quality vehicle photos and information above.

We'll assess and inspect your photos.

A quote, along with the next steps, is sent to you.